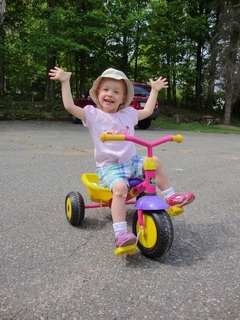 GET READY FOR JUNE 5, 2018!
My first novel, THE ADVENTURES OF A GIRL CALLED BICYCLE, will be published by Margaret Ferguson Books/
Holiday House
. We're going to have a book-reading bike-riding party the likes of which this world has never seen. Here's the live reveal of the cover on
KidLit TV
.
I write middle-grade adventure stories and I am represented by the lovely and talented
Ammi-Joan Paquette
of the
Erin Murphy Literary Agency
.
I want all my readers to know the world is a big, wonderful, weird place filled with so many more interesting people and tasty foods than you can imagine, even if you take all day to try. I am also a fan of slow bicycling, a mother of twins, and consider myself an Ambassador of All-Around Niceness. I live in
Western Massachusetts.
---