What is an Introvert?
---
Introverts Are People - Kids and Adults - Who Get Their Energy From Being Alone.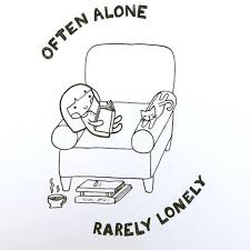 My first character, twelve-year-old Bicycle, is an introvert. She grows up in a place called The Mostly Silent Monastery and can't understand why everyone her own ages talks so much. She'll also do just about anything to escape spending the summer at The Friendship Factory.

I, too, am an introvert. I love my friends, and love making new friends, but I need time alone every day to recharge. Spending hours alone reading is like heaven for me.

We introverted types can often be misunderstood as unfriendly or shy or even lonely, but we like people - just not huge amounts of them for huge amounts of time. (Six hours at school can be a big challenge for us.) The main thing for us is to know ourselves and honor who we are.

---
Finding Friends

Finding Books

I love finding books about introverted kids who are happy and healthy and learning to embrace their introversion. Since I love these characters, I wrote one, and I'm working on a few more.

Some introverted characters in kid literature:

Virgil Salinas in Hello, Universe doesn't know why his parents are so interested in him "coming out of his shell." What if people had forced turtles to come out of their shells two hundred million years ago? They probably wouldn't exist anymore.

Sisters Jaundice and Kale Bland, perfectly happy in their house in the road to Dullsville before adventure comes knocking in The Unintentional Adventures of the Bland Sisters.

Victor from Lizard Music: perfectly happy left home to fend for himself for a week by his irresponsible older sister

Sam Gribley from My Side of the Mountain: proudly learns to live alone on his grandfather's property, building his own shelter and gathering his own food

Both Arabel Jones and her raven Mortimer from the Arabel and Mortimer series: While Arabel and Mortimer are both content to amuse themselves, Arabel is a sweetheart and Mortimer is likely to eat anything not nailed down.

Possibly the Armadillo from But Not The Hippopotamus? When the hippo finally says YES to all the friends, is the armadillo left behind...or choosing some alone time? Worthy of a discussion.

Join the Search


Have you found a book with an introverted character that you relate to? Please go to my "Contact Me" page and tell me all about it! If I haven't read it already, I certainly will, and I'll share your suggestions right here. Bonus points if the story also qualifies for the Nobody Dies Book Club.